What is typically German? Is it really the love of lawn gnomes, "Gemütlichkeit", and beer? Are the Germans neat freaks, the champions of orderliness and rigid cleaning schedules, a nation unrivaled in its devotion to the virtues of punctuality and conscientiousness? A lawn gnome in a minework's uniform hewn out of anthracit coal; a bronze-cast tower of books rising to a height of more than thirteen feet that bears the title 'der unendliche Geist' (the infinite spirit); and a brass plummet magnified to a multiple of the original size that stands for "precision" – these are only three of the works Rolf Sachs presents in his book typisch deutsch?. Inspired by the diversity of German culture and the particular qualities as well as stereotypes associated with it, the London-based artist Rolf Sachs takes an analytical look at ideas such as tidiness, wanderlust, attachment to the native soil, melancholia, and sociability. He interprets them in multifaceted, subtle, and sometimes humorous ways, visualizing what he finds in singular objects and installations on display in his exhibition. Balancing between art and design, the pieces solicit the viewer's curiosity and encourage him to see things with fresh eyes and reflect on the German mentality and its peculiarities.
Purchase the book for € 39.90
Published by Distanz Publishing | 2014 | Bilingual edition | 160 pages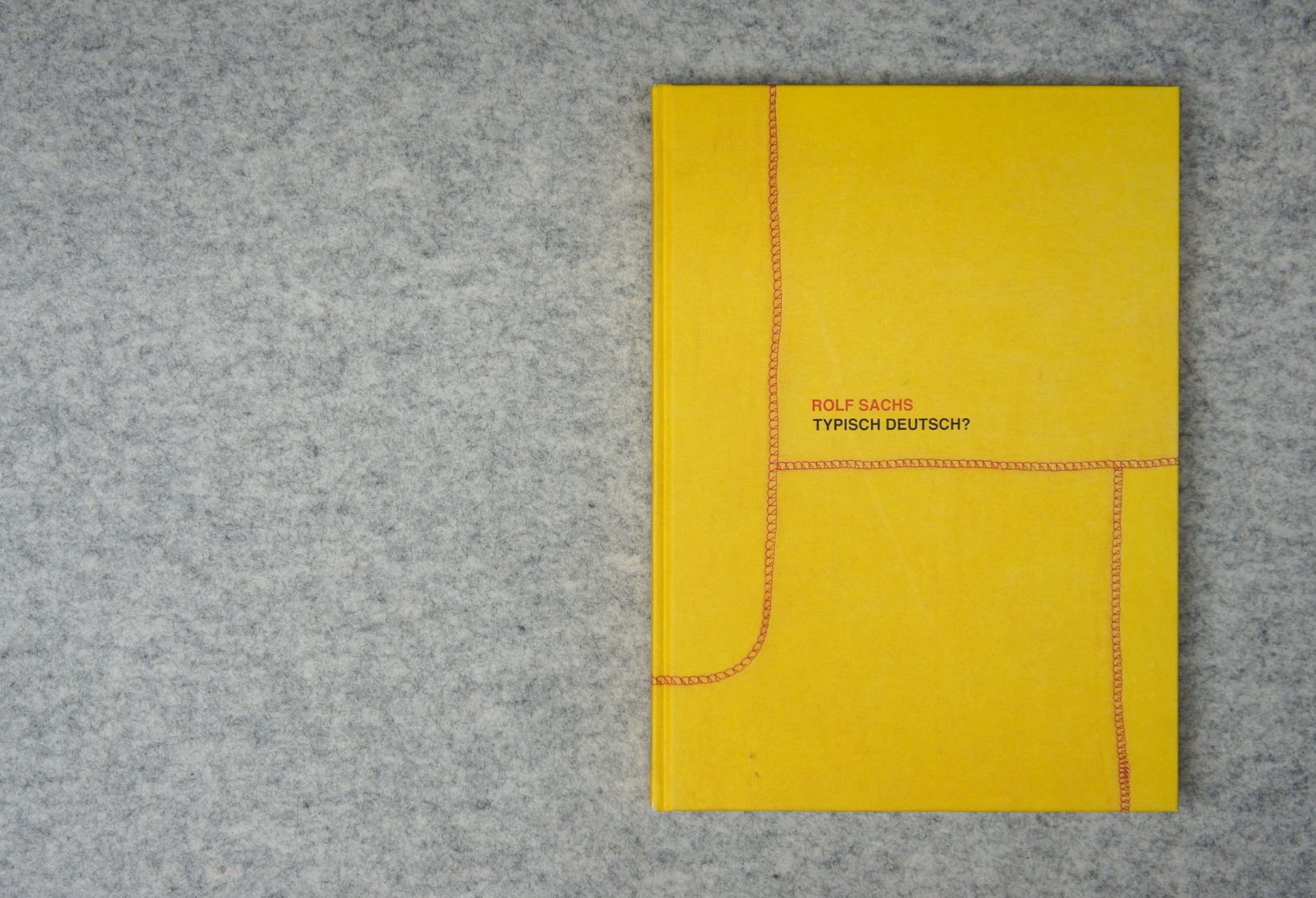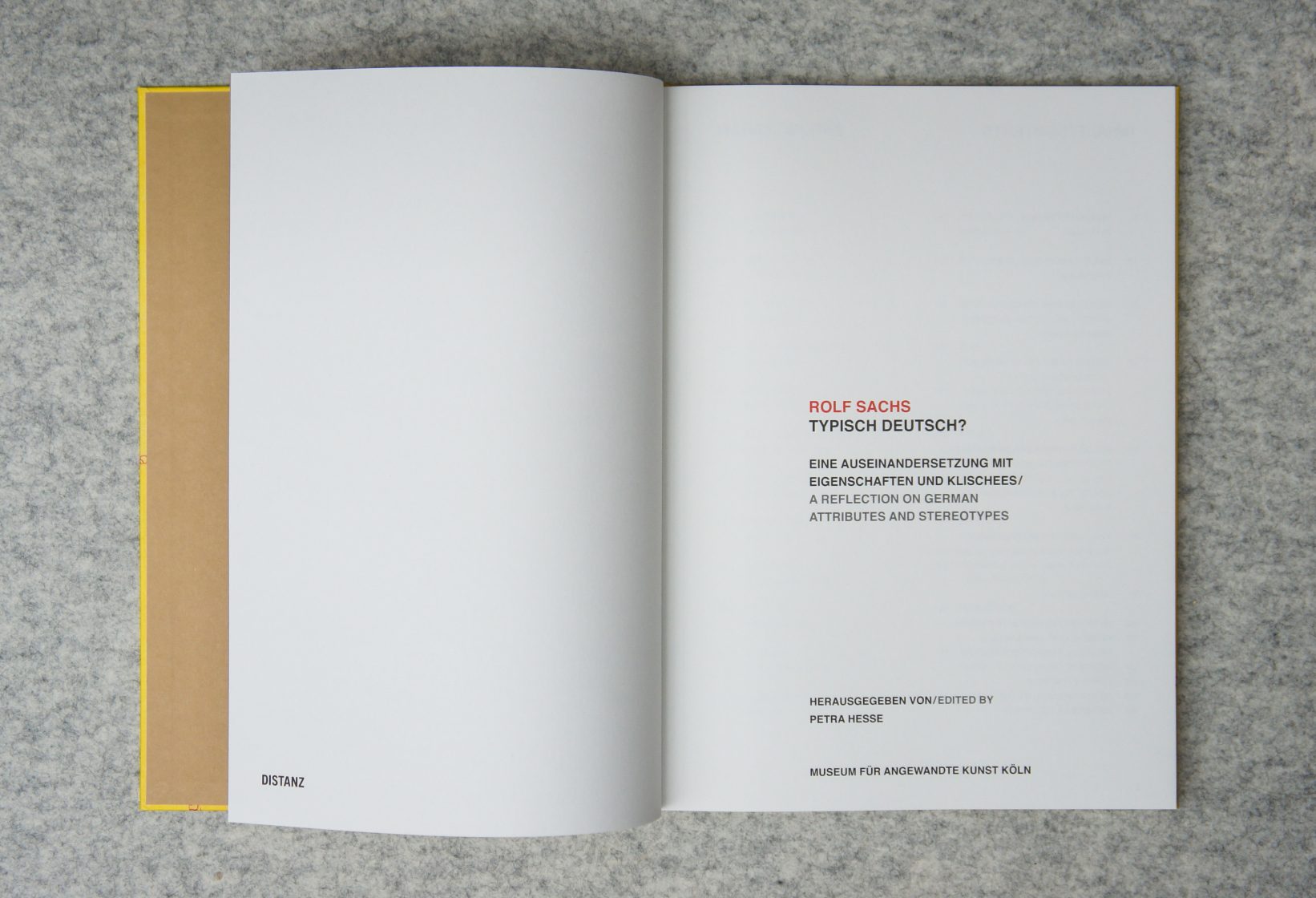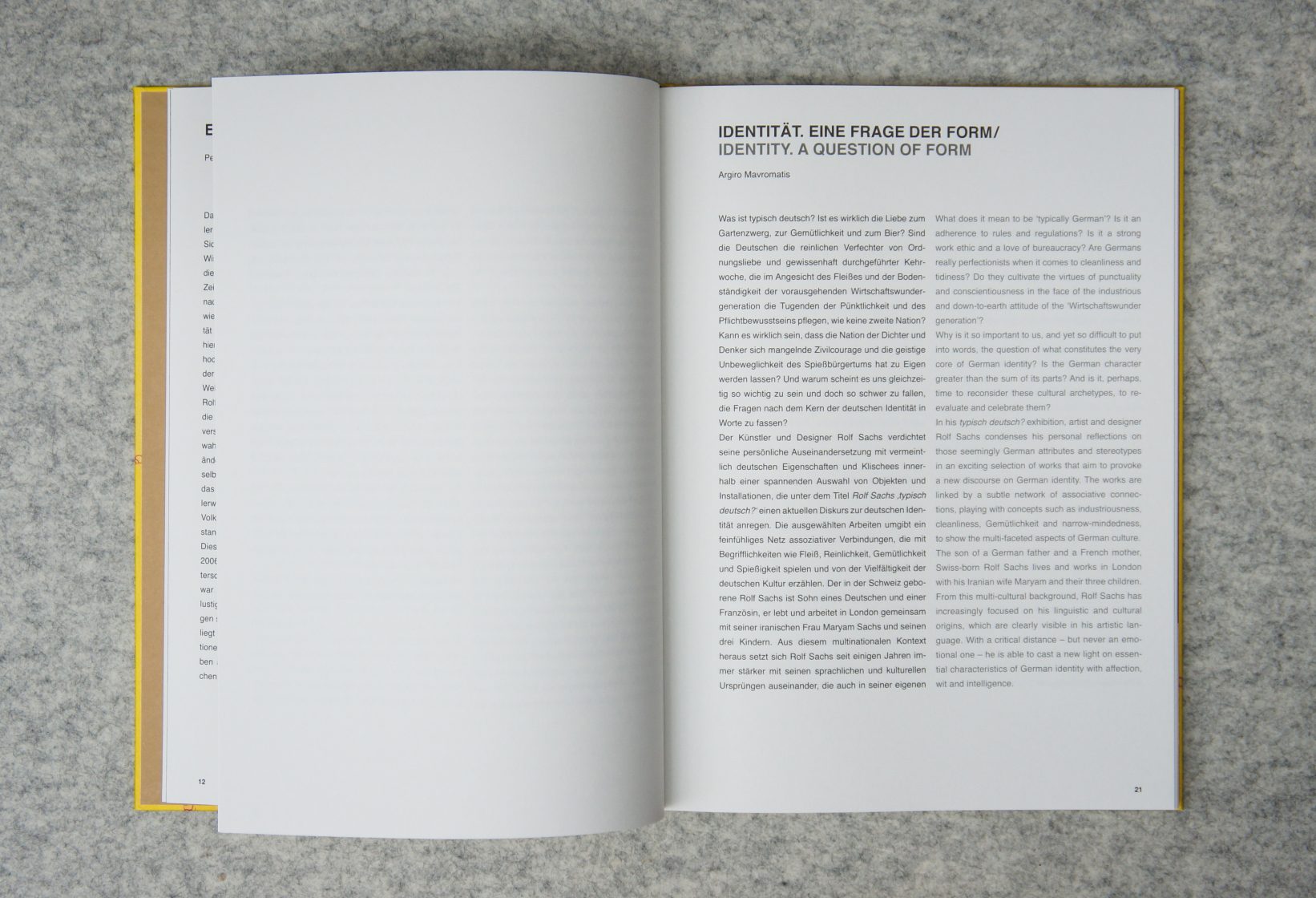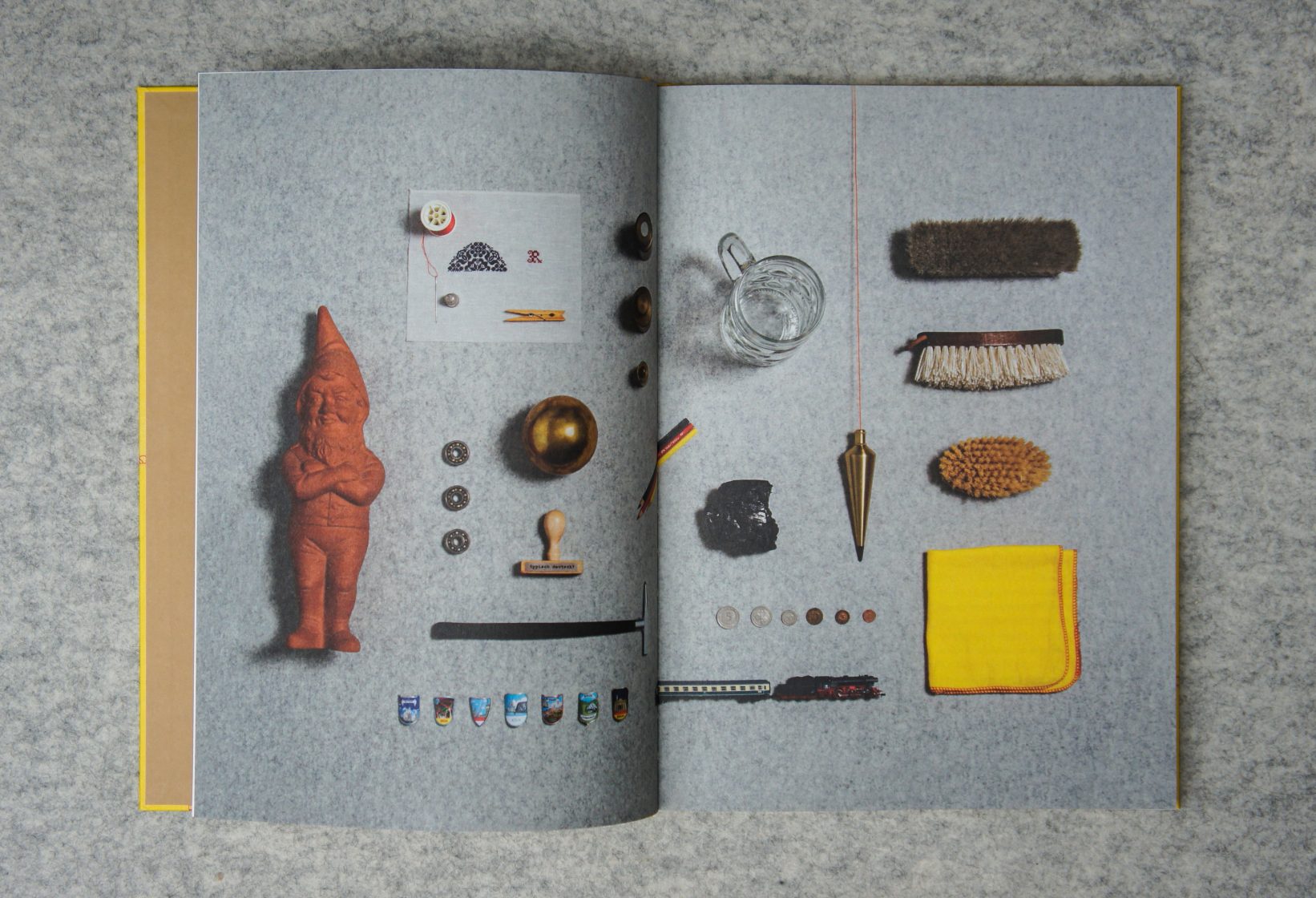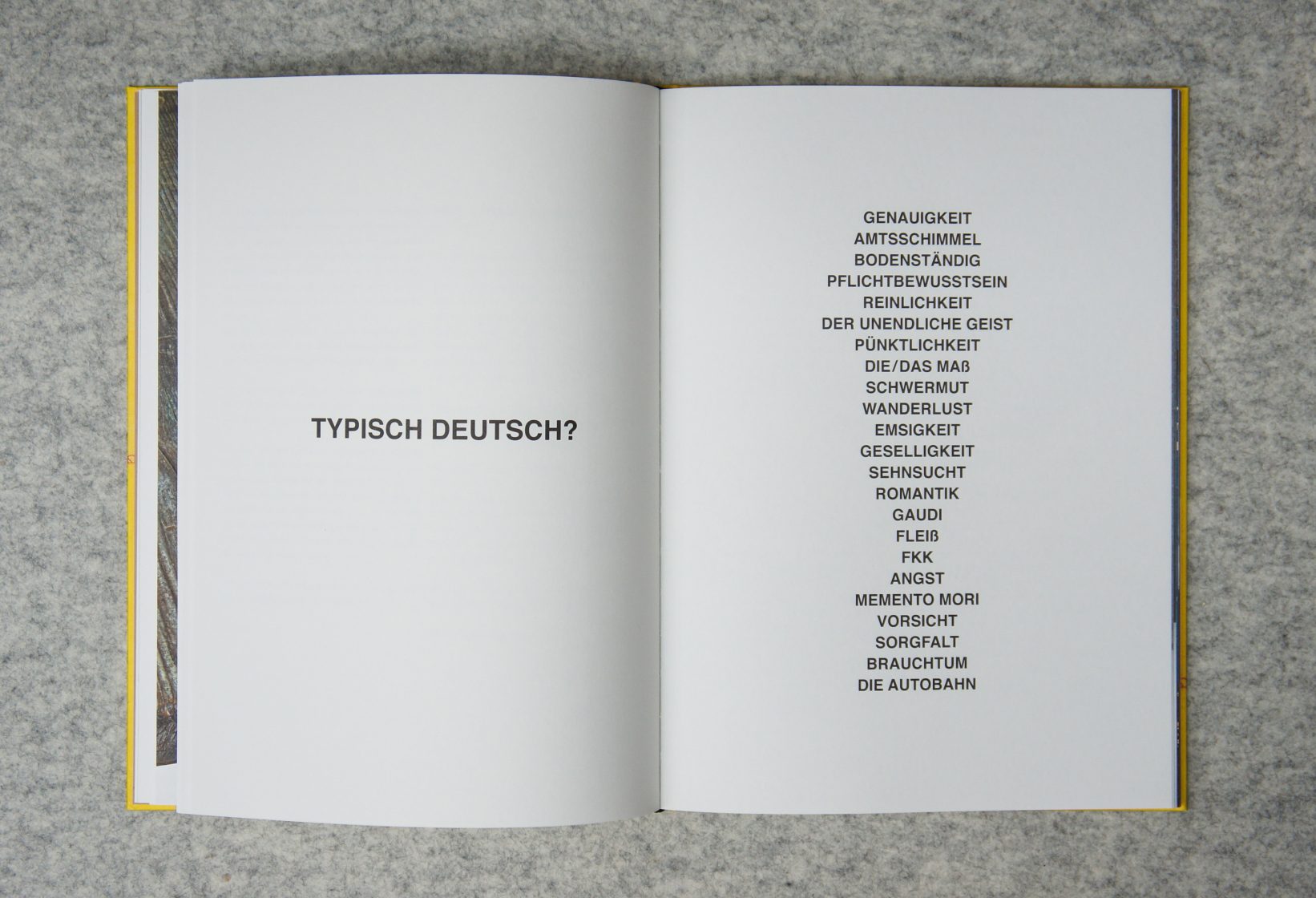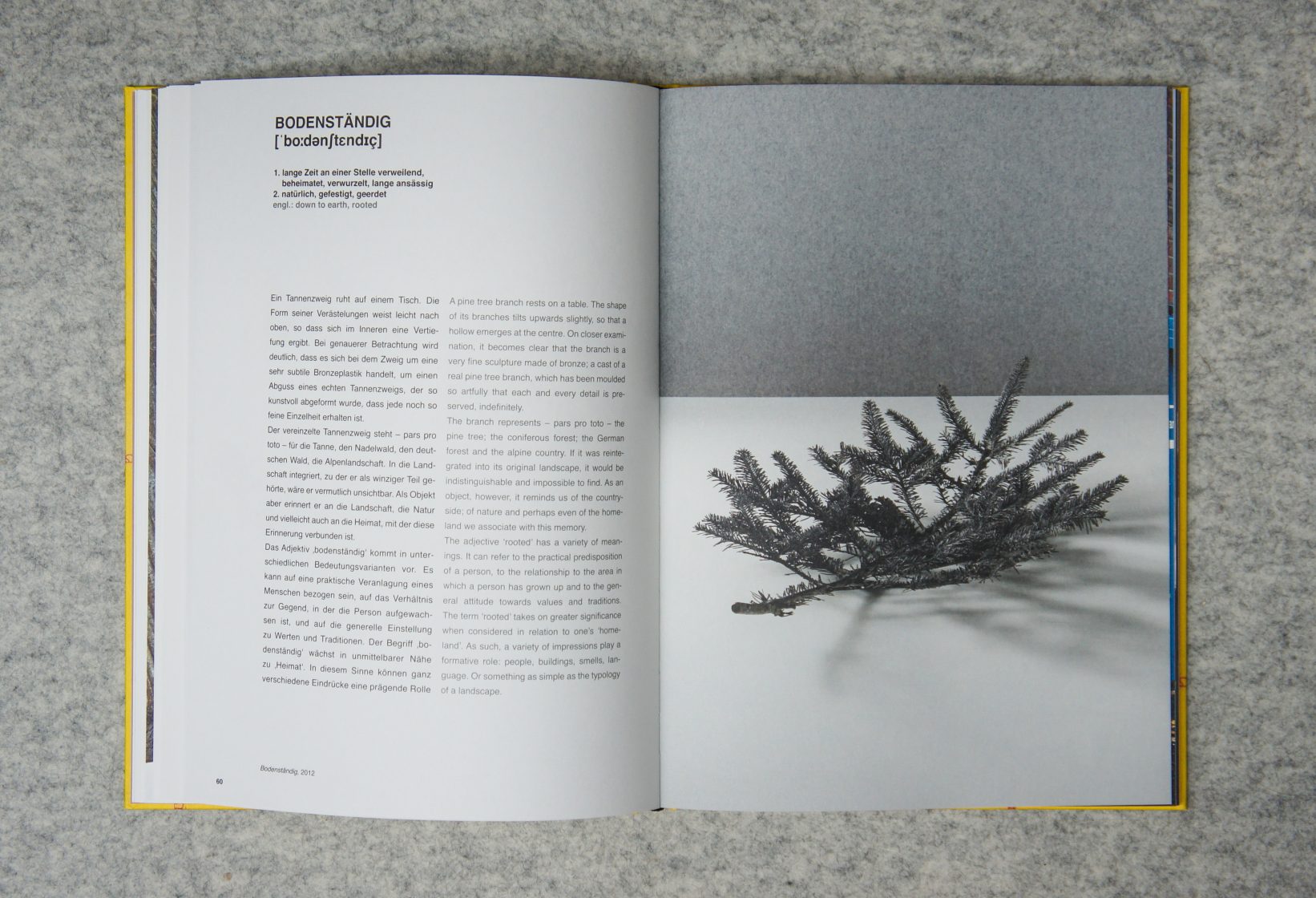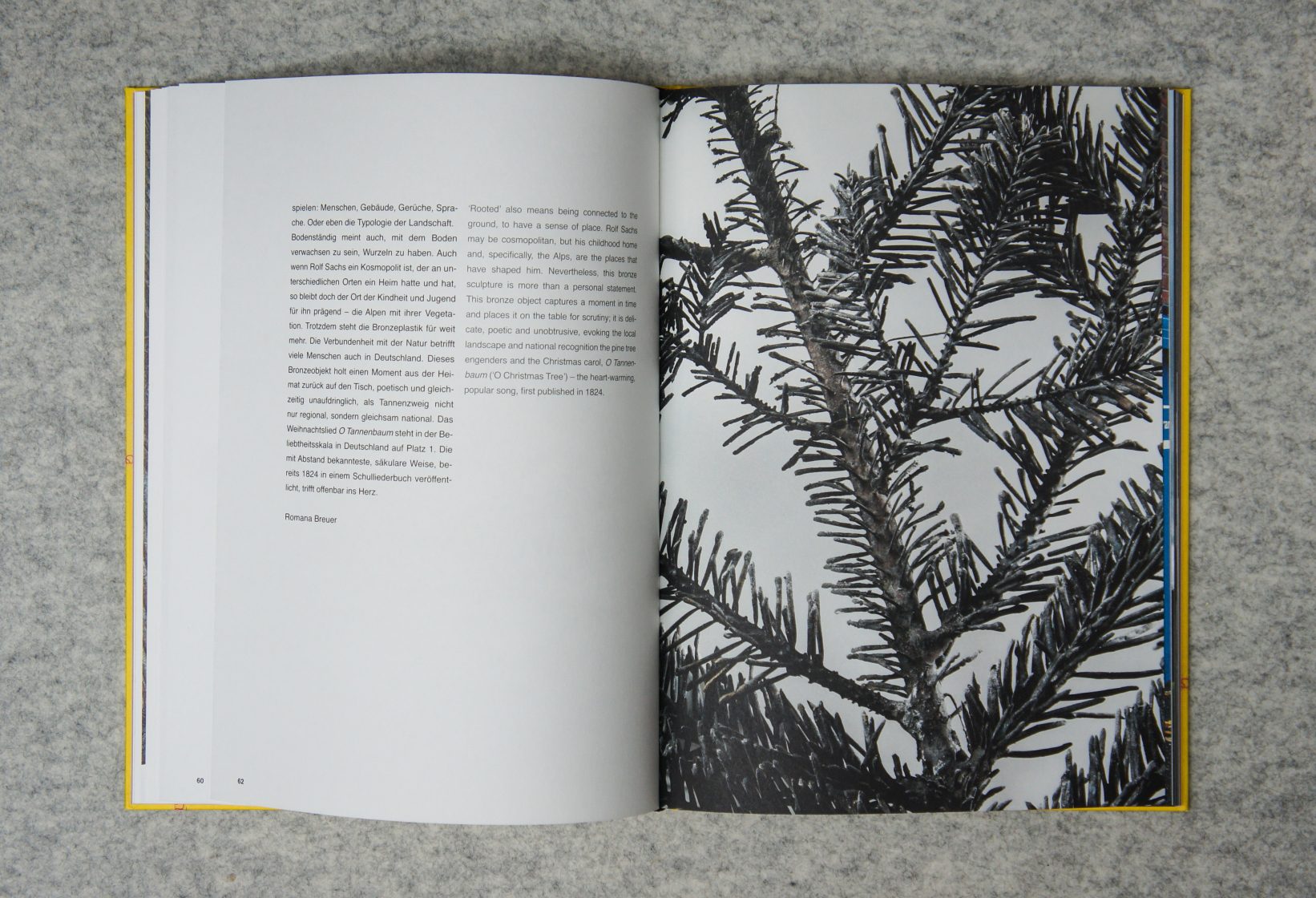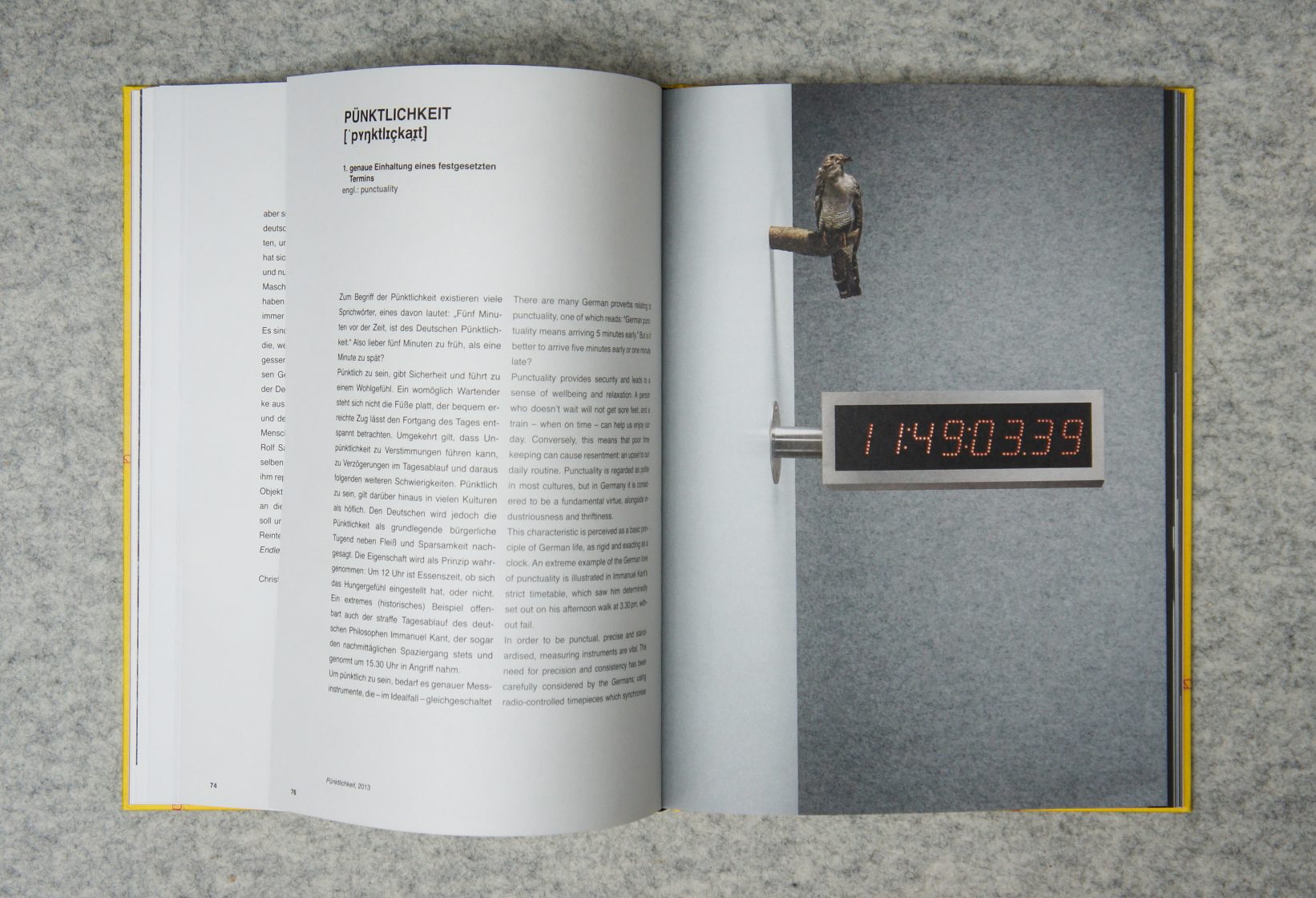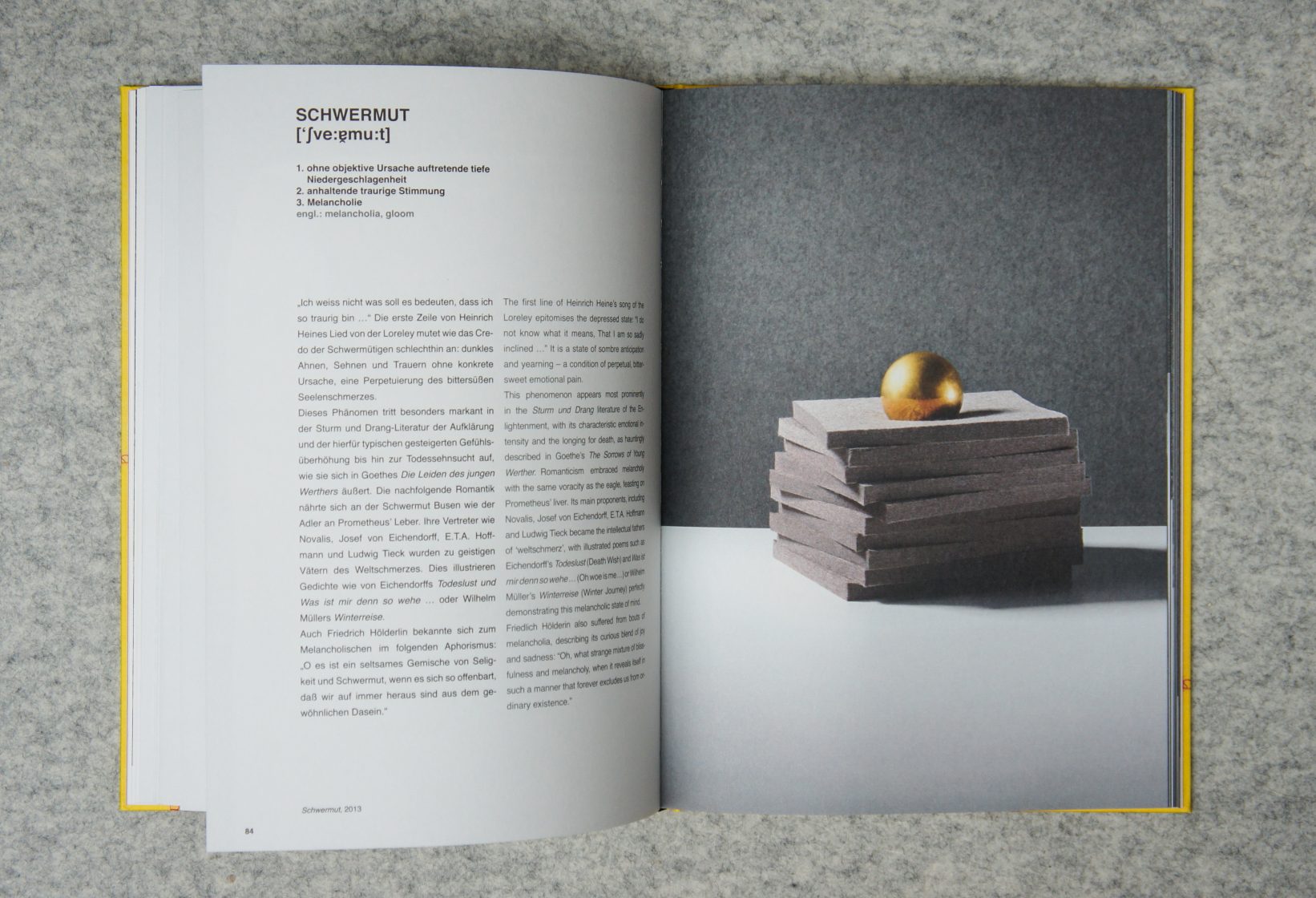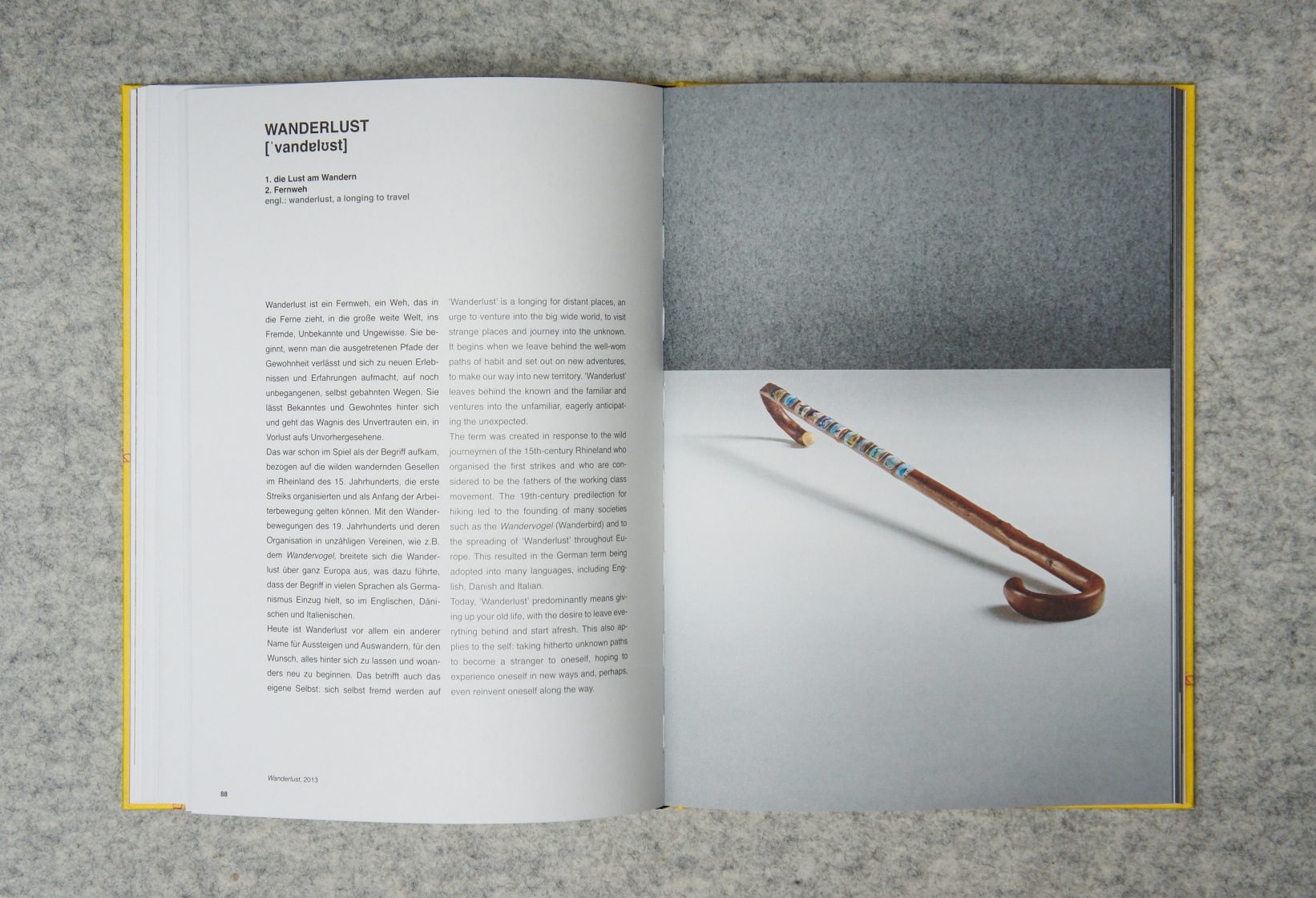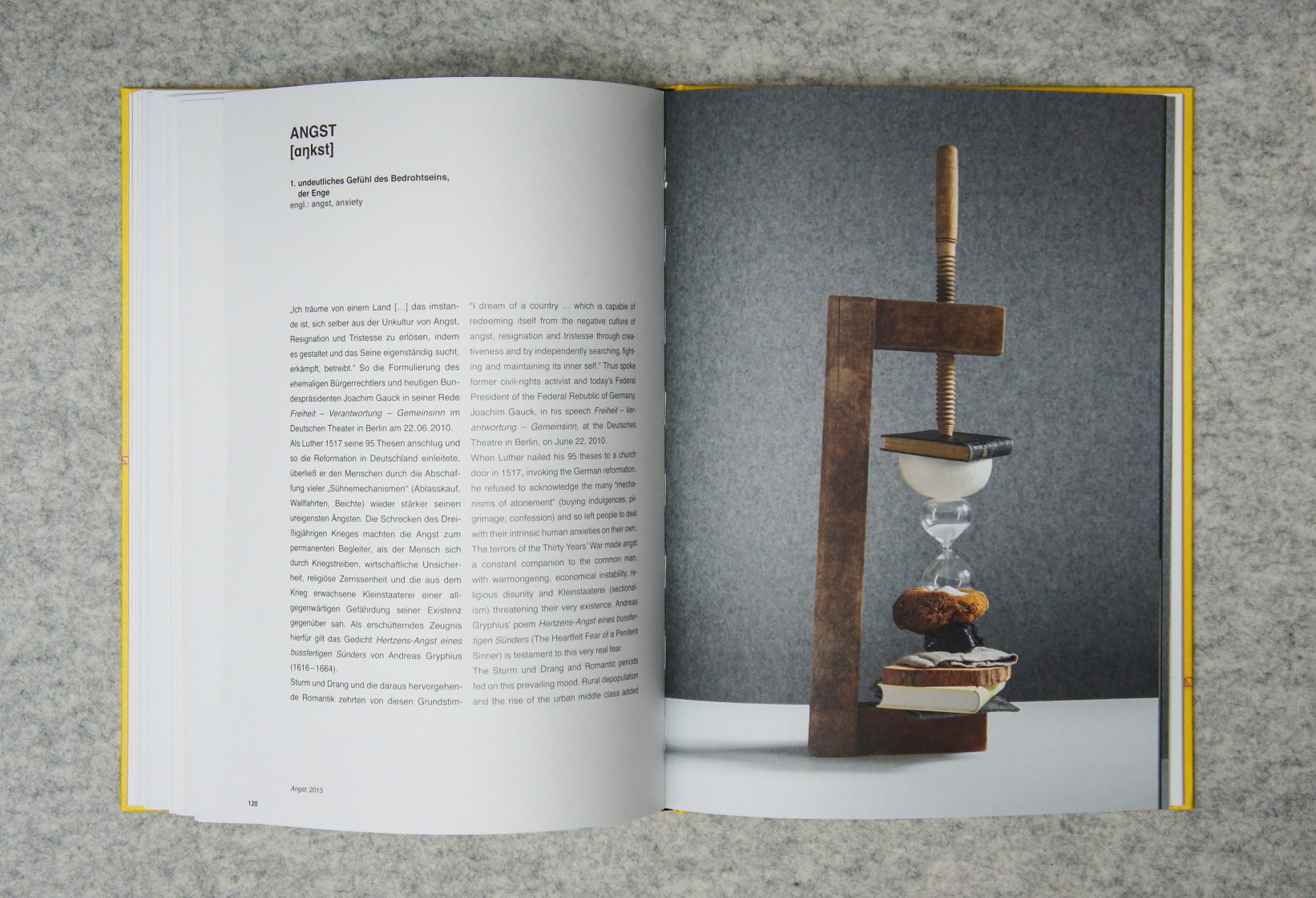 Presse Text
Was ist typisch deutsch? Ist es wirklich die Liebe zum Gartenzwerg, zur Gemütlichkeit und zum Bier? Sind die Deutschen die reinlichen Verfechter von Ordnungsliebe und Kehrwoche, die die Tugenden der Pünktlichkeit und des Pflichtbewusstseins pflegen wie keine zweite Nation? Ein Gartenzwerg in Bergmannskluft, der aus Anthrazitkohle gemeißelt ist, ein über vier Meter hoher, aus Bronze gegossener Bucherturm, 'Der unendliche Geist' genannt, und ein mehrfach vergrößertes Messing-Lot, das für "Genauigkeit" steht – das sind nur drei der Arbeiten, die Rolf Sachs in dem Buch "typisch deutsch?" vorstellt.
Inspiriert von der Vielfältigkeit der deutschen Kultur und den damit verknüpften Besonderheiten und Klischees analysiert der in London lebende Künstler Rolf Sachs Begriffe wie Reinlichkeit, Wanderlust, Bodenständigkeit, Schwermut und Geselligkeit und deutet diese auf vielfältige, subtile und zuweilen humorvolle Weise. Die Ergebnisse visualisiert er für seine Ausstellung in Form ungewöhnlicher Objekte oder Installationen, die zur Interpretation einladen und sich im Spannungsfeld zwischen Kunst und Design bewegen. Sie zielen darauf ab, den Betrachter die Dinge mit anderen Augen sehen zu lassen und über die deutsche Mentalität und deren Eigenheiten nachzudenken.